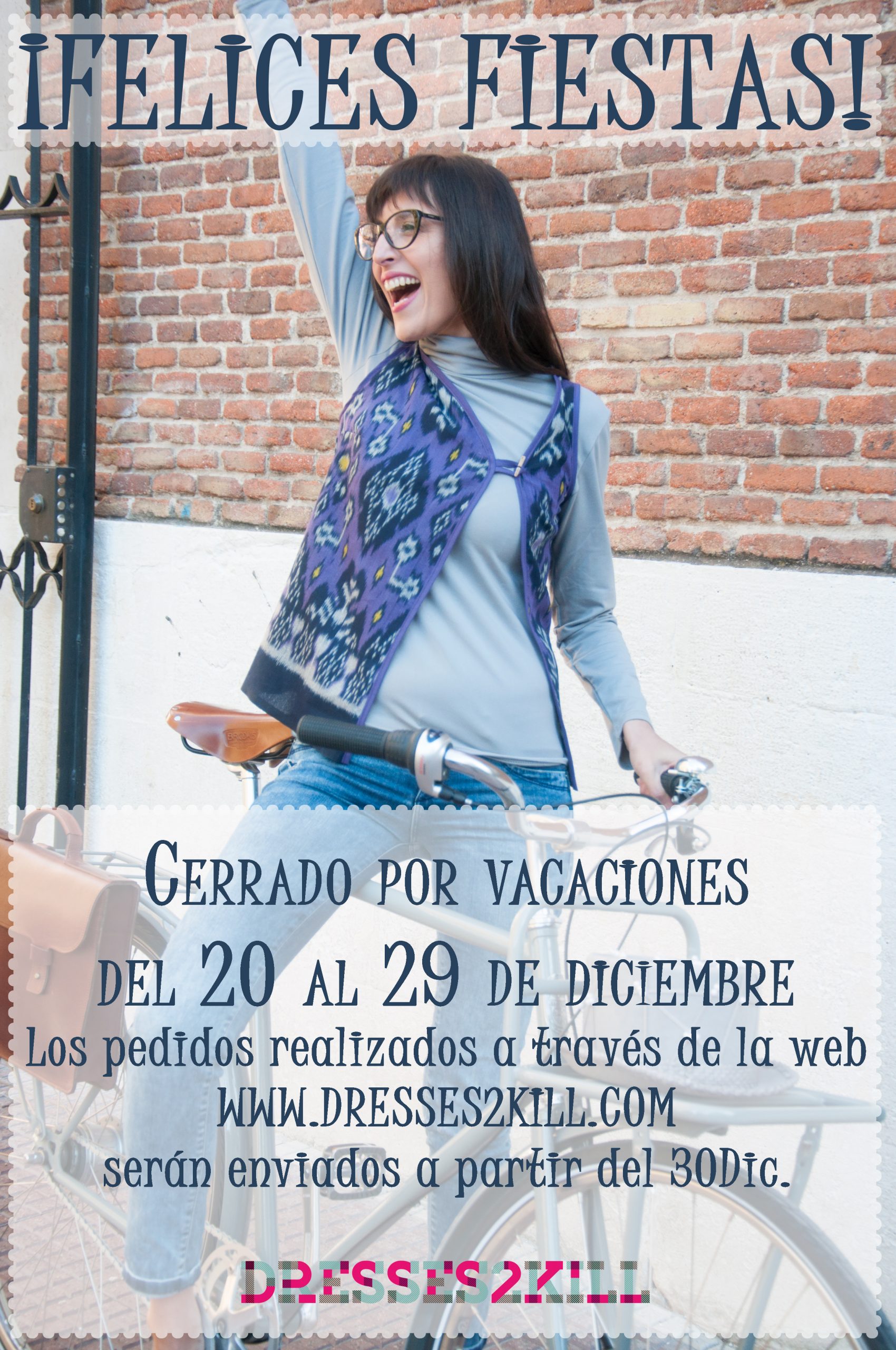 ¡Yuhu! ¡Me voy de «vacaciones» unos días! A ver a la familia, a disfrutar del solecito, a comer gambas y puchero de la mamma y a bailar con los amigos. Pero no me voy del todo, ¡pásate por la fanpage de facebook que por ahí estaré! Eso sí, los pedidos online tendrán que esperar a ser enviados a partir del día 30 de diciembre.
¡Que pases unas felices vacaciones!
Dear friend! I will be on holidays for a few day! I'm going to visit my family, enjoy the southern sun, eat he nicest dishes homemade by mom and dance with friends. But Im not 100% leaving, visit the facebook fanpage as I will be over there. Nevertheless, orders placed during my holidays will be sent from December 30.
Have a happy happy holiday!
---